We at Orange County Vision Center in Garden Grove, CA, and near Los Angeles, CA, offer a range of products and services related to vision care. Our optometry professionals can provide services that help you maintain and correct your vision. One product we currently offer is colored contact lenses. Keep reading to find out more details.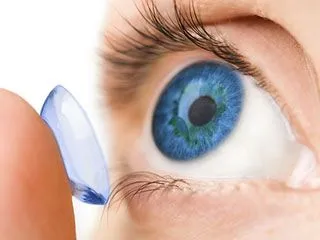 Popular Colored Contacts
Our optometry clinic is proud to offer colored contacts designed to correct your vision while helping you express your styles. If want to change your eye color for cosmetic purposes, such as for a costume, you can have changed with colored contacts and still see clearly throughout the day. There is a range of different colored contacts currently available so that you can choose the right color for your needs.
Getting Colored Contacts at Our Optometry Clinic
Our optometrist can examine your eyes and determine your vision impairment. They can give you your prescription and help you order contacts that meet your needs if you require prescription contacts. Although we have a wide range of standard clear contacts, we also carry popular colors that stand out.
If you're tired of your eye color today, you can change it temporarily tomorrow with colored contact available from our clinic. You can get more than one color to have plenty of variety on hand. Before you can get your new colored contacts, you'll need to undergo an exam and get your updated prescription to see clearly and correct your vision adequately to reduce blurriness, distortion, and even headaches. Find out if colored contacts are an ideal solution for your vision care needs with us.
Get Contact Lenses from an Optometrist on Our Optometry Team Near Los Angeles, CA
Many people may have questions about colored contacts, how they work, and what type of care is required to maintain them. You can find out by scheduling a consultation with our optometry team. You can also reach out to our friendly office staff, who can provide you with details about the products and services we currently offer.
Don't neglect your eye health. Correcting your vision can even be practical and stylish. Try our colored contacts today and find how easy it can be to change your eye color. We offer a range of services to our patients so that they can manage and maintain eye health throughout their lives. Call us at (714) 894-3353 for Orange County Vision Center. We are here to help you get the eye care you need.